We were delighted to be invited along to the finals of NHS Chef Team 2021 competition on Wednesday (27) November.
The competition reached its final stages with seven teams from across the country competing to be awarded the coveted title of NHS chef of the year.
We were fortunate enough to be invited along to give a presentation on our wild venison and sustainability, prior to the competitors being given a portion of venison mince to create innovative dishes that they would feature on a hospital menu.
The teams presented the judges Philip Shelley, Chair of the Hospital Food Review and Nick Vadis, Chef ambassador to NHS Supply chain, with an array of different dishes all showcasing different ideas and aims catering for all special dietary requirements and modifications.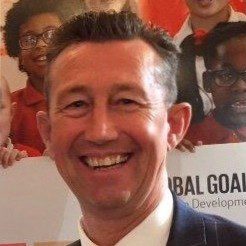 Philip said
"We have spent the last two weeks at a cookery school in Wiltshire, highlighting the enormous skills repertoire of our NHS chefs as they battled it out for the title of NHS Chef Team 2021. This session provided an opportunity for innovation with British game, kindly supplied by Curtis Pitts. I was very impressed with the way that the teams adapted to the challenge, the quality of the finished dishes and the chefs' willingness to engage further – Exciting times ahead!"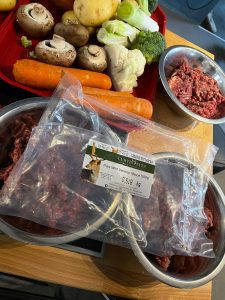 It was noticed by many of the chefs that, in comparison to beef, the wild venison mince could be reduced to a far more manageable texture, with no fatty gristle, for patients who may be suffering from dysphagia or have difficulty swallowing. The IDDSI scale, which dictate the size of food required for varying severity of the condition; from soft bitesize to pureed.
For the 'mystery box round, chefs could choose eight ingredients to create a dish using our Curtis Pitts Venison.
Just before the challenge commenced, Curtis got the opportunity to explain how venison is a great alternative the usual chicken, beef and lamb, more commonly used in hospital catering. This is in most part due to its health benefits of being low in fat, its high protein content as well as being sustainable and 100% traceable.
Sustainability in hospital catering is a very prominent topic today therefore including dishes using local venison with minimal food miles on the menu, could be a great way to reduce a hospital's carbon footprint, which is very much on the agenda for NHS England.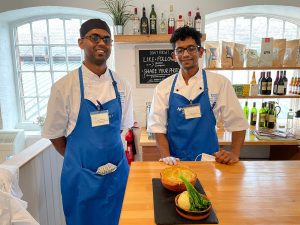 The chefs from NHS Hospital Trusts all over the UK presented a diverse range of dishes using our venison. These ranged from a venison ragù by West London Hospital Trust to a venison pie with potato mash and broccoli by two chefs from East Lancashire who are already using wild venison on their menu.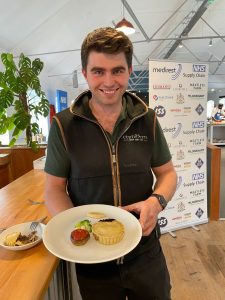 Let's hope that cooking with delicious wild venison in this high-profile competition will lead to more NHS Trusts adopting this sustainable, delicious alternative to beef and lamb as the most healthy, wild red meat available.
We were delighted to learn that many of the chefs taking part would like to maintain contact with us and some have even asked for samples to be sent to their hospitals to show to their catering managers.
Why not try making a cottage pie with our delicious venison mince on offer now for half term with a fantastic 25% off for Halloween with the checkout code MINCE25 – CLICK HERE to shop NOW!