Last evening, we were delighted to join group of passionate hospitality leaders to revive the West of England branch of the Institute of Hospitality.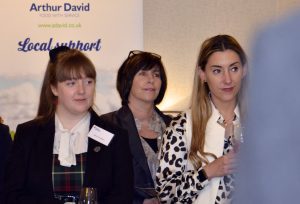 We were delighted to attend this event, and we couldn't miss the opportunity to showcase our fantastic new season Fallow venison and red legged partridge in delicious canapes by Chef Sean Horwood.
Neil Porter FIH and Chair of the Institute of Hospitality West of England branch said
"We invited local suppliers to exhibit at the launch to showcase the excellent bounty of local produce available on our doorsteps.
I really am so very grateful to Mark Manly, General Manager here at The Centurion Hotel and his fantastic culinary and front of house teams who have really made this event so special with excellent service, food and hosting.
It is wonderful to bring together so many senior hospitality managers and suppliers in the same room from for a common purpose of galvanising and supporting the hospitality industry from all over the South West."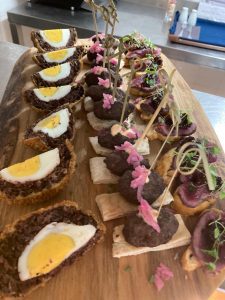 Sean's fantastic canape menu comprised:
Please click on product links below to SHOP NOW!
Sean said
"Curtis prepped the loin perfectly, there was no trimming required at all.  The partridge were fresh and there were no shot in them, the meat was in perfect condition which shows the care and attention Curtis puts in to prepping and packaging his produce.  I'm very much looking forward to bringing Curtis on as a supplier in due course!"
We very much enjoyed spending an evening networking like in the good old times.
Philip Shelley, Chair of the NHS Food Review is also a Fellow of the Institute of Hospitality and was very much involved with the launch alongside Institute of Hospitality West of England Chair, Neil Porter.
Philip said
"The launch evening was a huge success and the canapé menu and presentation were a fantastic celebration of local produce being used to create delicious canapés, showcasing some of the very best suppliers that the South West region has to offer.  It is top quality produce and excellent levels of service that we champion at the Institute of Hospitality, really putting the South West firmly on the UK's tourism and food map."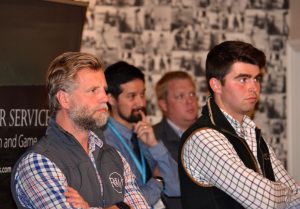 Other supplier stands showcasing top quality local produce included fellow South West businesses 6 O'clock gin, Christopher Piper Wines, Arthur David Foodservice, Ruby & White.
It was great to talk to our peers in the supply chain about overcoming current pressures and planning a way forward, while doing the very best we can to service our trade customers and chefs.
The evening took the form of a networking session where the guests, largely made up of senior hotel and hospitality operation managers took the opportunity to sample our venison and partridge in Sean's delicious canapes.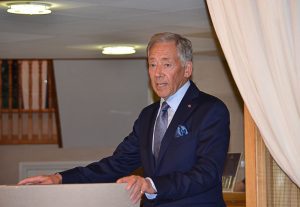 It was an honour to meet Harry Murray MBE, Chairman of Lucknam Park Hotel & Spa, President of HOSPA and lifelong hospitality leader.
He spoke about the need to look after staff in these difficult times and encouraged his peers to help stamp out racism in the industry.
At the end of the event, we gave out goodie bags to the hospitality professionals containing a copy of The Great Game Guide in which we are featured and an antler keyring as well as a seasonal product list.
We very much look forward to supporting hospitality organisations going forward, supplying fantastic produce to serve to industry guests at prestigious hospitality networking events like this one.
For more information on our Chefs' Larder price list contact info@curtispitts.com