This fantastic selection of finest lean game meat contains all you need for a fantastic protein boost from the healthiest meats available.
Wild venison and wood pigeon are both very low in fat and cholesterol.
Venison meat is naturally lean as the deer are left to roam freely, so do not store much fat. It is high in Omega 3 and good for muscle growth and repair.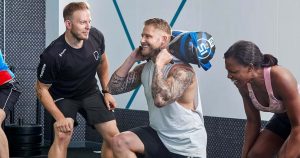 Venison is a powerhouse of nutrients such as Iron, Vitamin B12, nacin, phosphorus, zinc, riboflavin and linoleic acid for a healthy heart.
Curtis Pitts is launching a new Lean Meat Box – to help would-be gym goers continue to stay in shape, eat good quality and healthy protein, and keep kitchens stocked-up during lockdown.
The 3.5kg box will feature 12 packs of lean, delicious game meats – that's 18 portions of wild venison & game comprising haunch steaks, loin steaks, finest lean venison mince and a pack of four wood pigeon breast – all at under 5% fat.
The box is also ideal for families and couples that are looking to eat more low-fat meat for less, or for individuals wanting to bulk buy and fill the freezer with wild British game meat, harvested from across the south west of the UK.
Priced at £46, with nominated day delivery to doorsteps, the Curtis Pitts Super Lean Health Box offers a delicious guilt-free feast, packing all the protein you need to maintain a low-fat diet and exercise regime.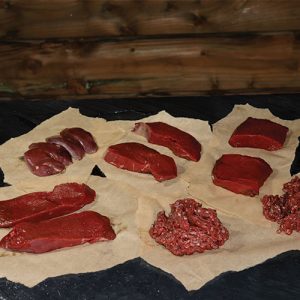 Curtis Pitts Super Lean Health Box will contain:
2 x 6oz Haunch steak
2 x 8oz Haunch Steak
2 x 6oz loin steak
2 x 500gr Lean Mince
4 Pigeon Breast
Total cost online £46
Curtis Pitts, Director at Curtis Pitts Deer Services said
"Many of our customers are thinking about their health and fitness during lockdown. With this in mind, we wanted to create a great value bulk box which was made from wild British game meat and which could be delivered right to their front door. They can be ordered alongside other products in our online shop, such as pheasant bombs and low- fat venison sausages- for a full and balanced diet."
Over the course of the coronavirus pandemic, Curtis Pitts has listened to customer feedback for more types of boxes and is continuing to respond to this.
Customers can now choose from:
Seasonal Feathered Game Box
Winter Family Venison Box
The Curtis Pitts Mixed Game Box
Weekly Venison Box
The Essential Venison Box
For more information click here.
The Curtis Pitts Super Lean Health Box is available to buy HERE now. Recipe inspiration from top game chefs can be found HERE.